Used beauty goods progress BB4 short 1W TENSEI 60S - Adelaide
Tuesday, 15 December 2020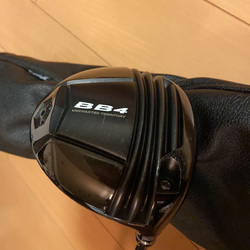 Item details
City:
Adelaide, Eastern Cape
Contacts

Lizelle
Item description
BB4 driver Short TENSEI 60S Reshafted product
 44.5 inches (Amateur measurement)  
 Grip golf pride (I have hardly used it since my injury. The

 accessory is only the head cover.
Head feature]
The high resilience body of the BB4 bellows sole is backspin Since it is possible to launch a ball with a small amount of high initial velocity, the trajectory is close to the parabola that a large carry and run can be expected. In
addition, the deep center of gravity and bellows sole structure make it less likely to bend and have strong straightness. It has a strong trajectory.
Shaft] Tensei
This model has a higher rigidity of the entire shaft than the normal CK series, and has enhanced directionality and stability. The

tip becomes very hard, making it hard to hit. Even so, controllability is improved without being hit, and it is possible to suppress the amount of spin.
Also, because it is a counterbalance design with a center of gravity at hand, it has a feature that it is excellent in swinging.